Buying a Home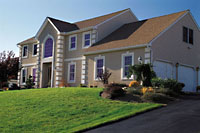 Buying a home is an exciting and complex adventure. It can also be a very time-consuming and costly one if you're not familiar with all aspects of the process, and don't have all the best information and resources at hand.
One of my specialties is representing the best interests of Denver area buyers throughout the home buying process. My comprehensive, high-quality services can save you time and money, as well as make the experience more enjoyable and less stressful.
If you're like most people, buying a home is the biggest investment you will ever make. So whether you're buying a starter home, your dream home or an investment property, why not take advantage of my experience as a local market expert for the Denver metro area, Lakewood, Golden, Arvada, Westminster, Northglenn, Thornton and Firestone to make the most informed decisions you can, every step of the way?
We are in the PEOPLE business. Our business model is marketing residential homes and properties. The service to and the interaction with PEOPLE fulfills our passion. Our mission, our goal and what we constantly keep in the forefront of our daily residential brokerage practice is building trust through our relationships with PEOPLE. Decades as Realtors has taught us that trust builds only through honesty, sincerity, dedication and communication. Decades have proven those practices to be successful.
Since our business is PEOPLE, we show up, we listen, we talk. We've figured it out. Help a client find that 'just right' home. Help a homeowner show their property at it's very best. Stay on top of the many moving parts and ever-changing details of the transaction during the time between the sale and the closing. We keep our clients updated and informed. We listen. We talk.
We work with PEOPLE.