Selling Your Home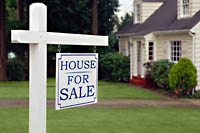 For most families, their home is their largest financial asset, and deciding to sell it is a big decision that involves a lot of preparation and work. When you're ready to sell it's important to have an experienced real estate professional handle the details involved in the successful sale of a home for top dollar.
As an experienced professional who has helped many Denver area residents sell their homes, I know how to handle every aspect of the sales process - from strategically marketing and showcasing your home to making sure everything's signed, sealed and delivered by the closing date.
Providing you with comprehensive, high-quality listing service is my top priority. So when you decide to sell your home, please contact me and let's get started!
We are in the PEOPLE business. Our business model is marketing residential homes and properties. The service to and the interaction with PEOPLE fulfills our passion. Our mission, our goal and what we constantly keep in the forefront of our daily residential brokerage practice is building trust through our relationships with PEOPLE. Decades as Realtors has taught us that trust builds only through honesty, sincerity, dedication and communication. Decades have proven those practices to be successful.
Since our business is PEOPLE, we show up, we listen, we talk. We've figured it out. Help a client find that 'just right' home. Help a homeowner show their property at it's very best. Stay on top of the many moving parts and ever-changing details of the transaction during the time between the sale and the closing. We keep our clients updated and informed. We listen. We converse.
We work with PEOPLE.